The workplace – where we spend a significant portion of our lives. It's no surprise that we now demand more from our office environments than the uninspiring sea of desks, outdated cubicles, and unintentional open spaces. We've all felt that trigger of frustration when faced with such settings, and there's good reason for it. Gensler's Research Institute recently delved into what employees truly desire from their workspace, shedding light on the elements that impact their productivity, collaboration, and overall well-being. These revelations emphasize the importance of workplace design.
The findings may surprise you: what employees seek most is a workplace that fosters focus and purpose.
Professionals are increasingly seeking an office environment that prioritizes focus, making it the primary reason they come to the office. They want their time at work to be purposeful and rewarding.
It's not just about providing a place to work; it's about meeting expectations.
While employees may still appreciate a few luxurious amenities, they primarily expect a workspace that supports their job-related needs. A space that's comfortable, relaxing, and thoughtful, while remaining purposeful and functional.
Respondents express a desire for a "new mix of work experiences."

Key Elements for Empowering Your Team
To transform your office, there's no need for a complete overhaul. Begin by making incremental changes that align with your budget and your team's needs. Ask them, "What do you need? What would inspire you to come to work?" Understand why workplace design is crucial to them, and you may find that certain aspects highlighted in Gensler's study resonate deeply with your team.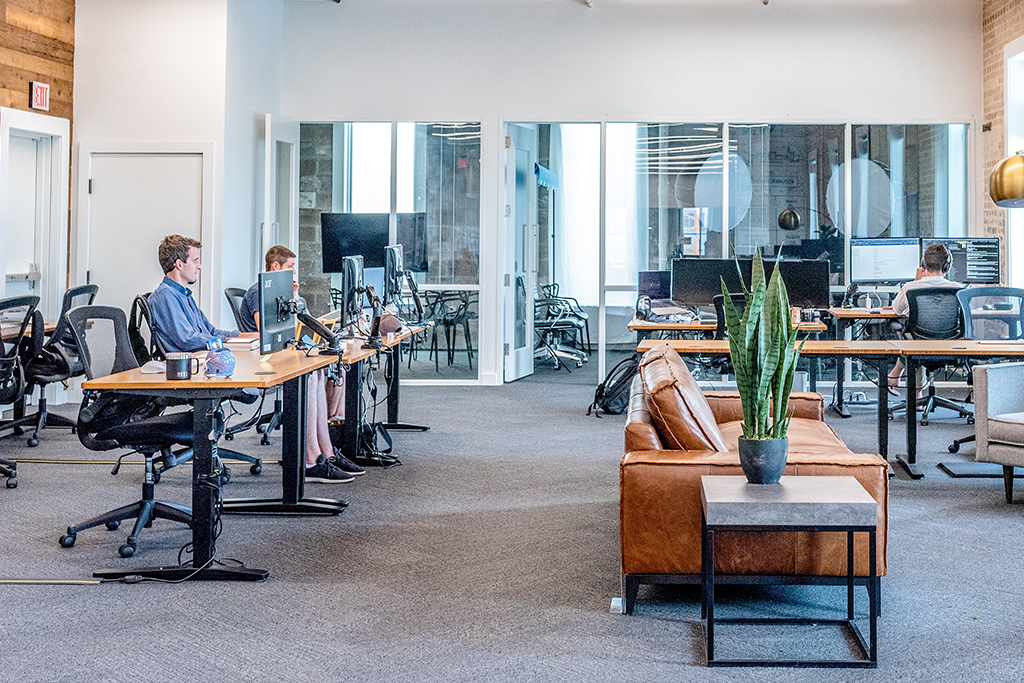 1.Purposeful Workspaces
In today's business landscape, 56% of office time is dedicated to hybrid meetings, necessitating tech-enabled spaces. Collaborative office furniture creates a conducive environment where teams can gather for meetings and impromptu brainstorming sessions. Equipped with the right technology, these spaces can be adaptable and functional. Workers affirm that improved office design enhances their workplace experience.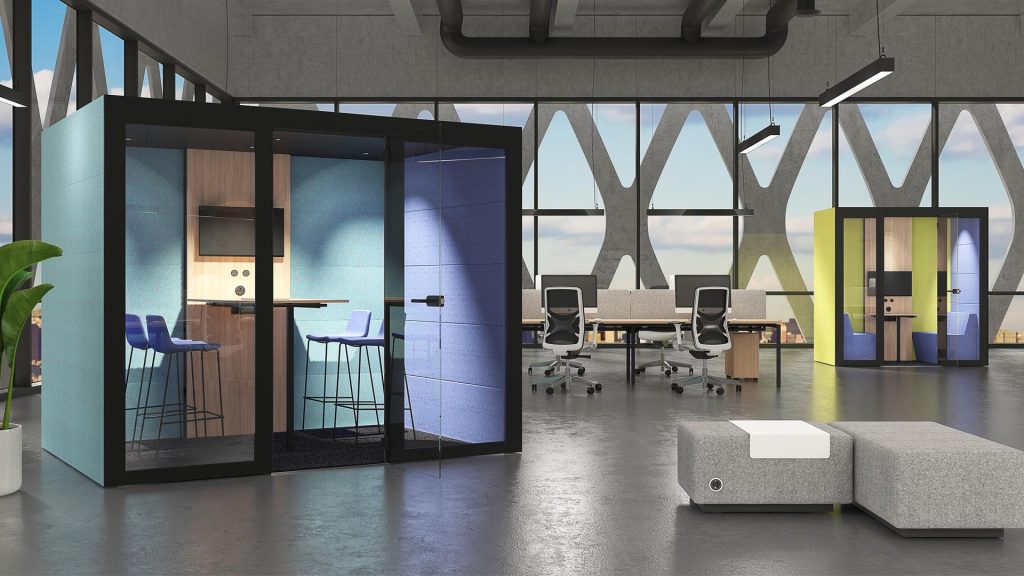 2. Flexibility in Furniture
The study reveals that 34% of office time is spent on individual work. Employees perform at their best when they have an environment that supports both collaborative and individual work. Office phone booths and private work areas are popular choices for individual workspaces. These ergonomic solutions shield employees from distractions, fostering focused work.
3. Fostering Collaboration
Creative group work demands dedicated spaces. Survey respondents highlight the importance of both collaborative and virtual collaborative spaces in the workplace. The takeaway for businesses is that employees need intentional spaces that transcend open rooms. The office design must be purposeful and functional to enable effective collaboration.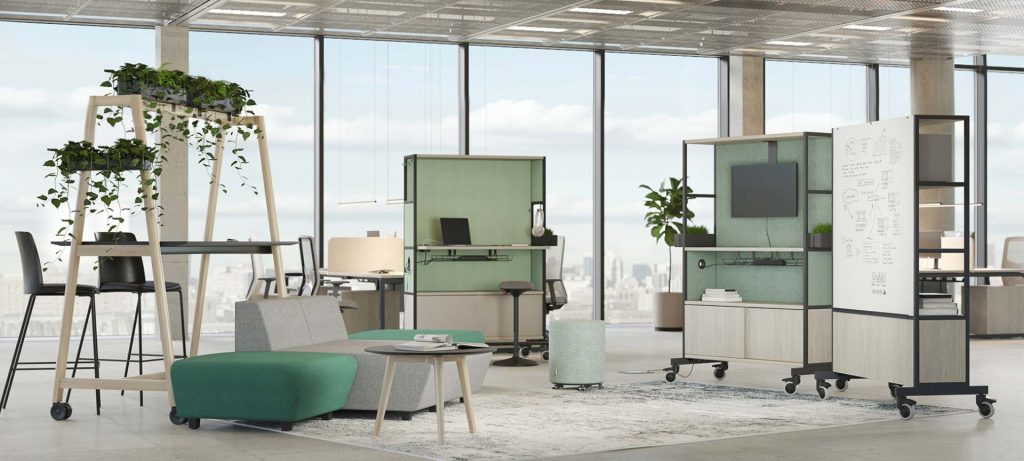 4. Modern Cubicles and Private Workspaces
Outdated "cubicle farms" have given way to vibrant, uplifting modern cubicles that encourage collaboration and individual focus. With various configurations, colours, layouts, and customisable details, StrongProject provides a range of options to cater to your team's unique needs.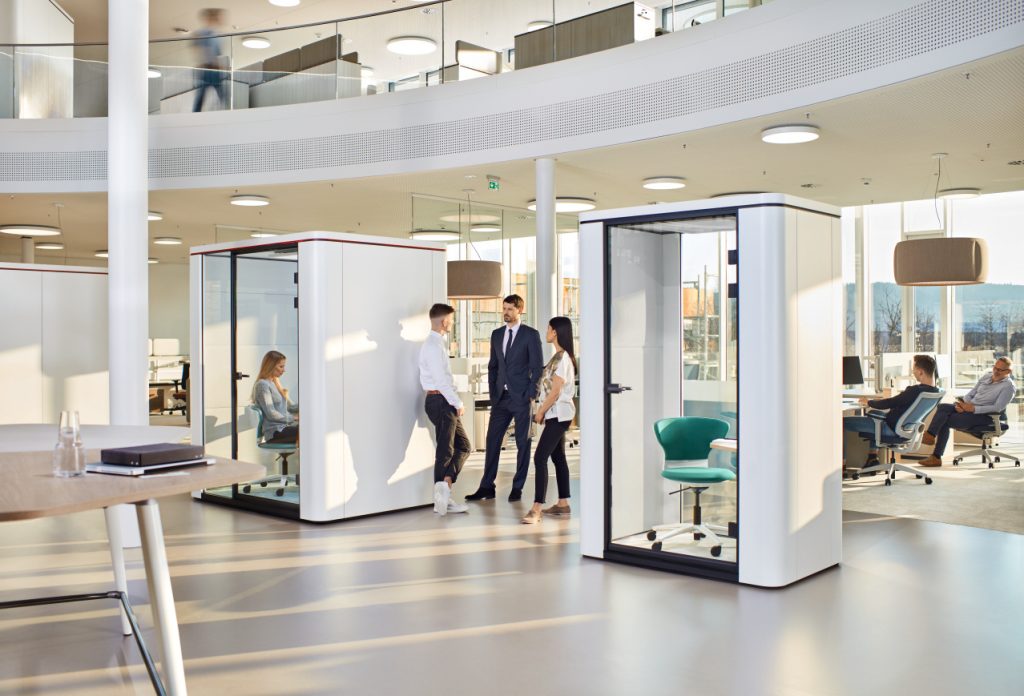 ---
As we transition back to the office, private workspaces for focused tasks remain essential.
Embracing Change: Adaptability and Flexibility Professionals today seek individual, private spaces and collaborative environments in their next workplace. Balancing these needs might seem challenging, but a well-planned workplace design can achieve this balance. Prioritising employee well-being is key. Business owners who keep pace with evolving work expectations will attract top talent, ensure employee satisfaction, and bolster their bottom line. A company's success hinges on the well-being and productivity of its employees. That's why workplace design matters."