In these ever-changing times – with most of us working from home – it's essential to keep moving for our physical and mental wellbeing. We've pieced together 8 simple ways to help you stay active at your home desk job.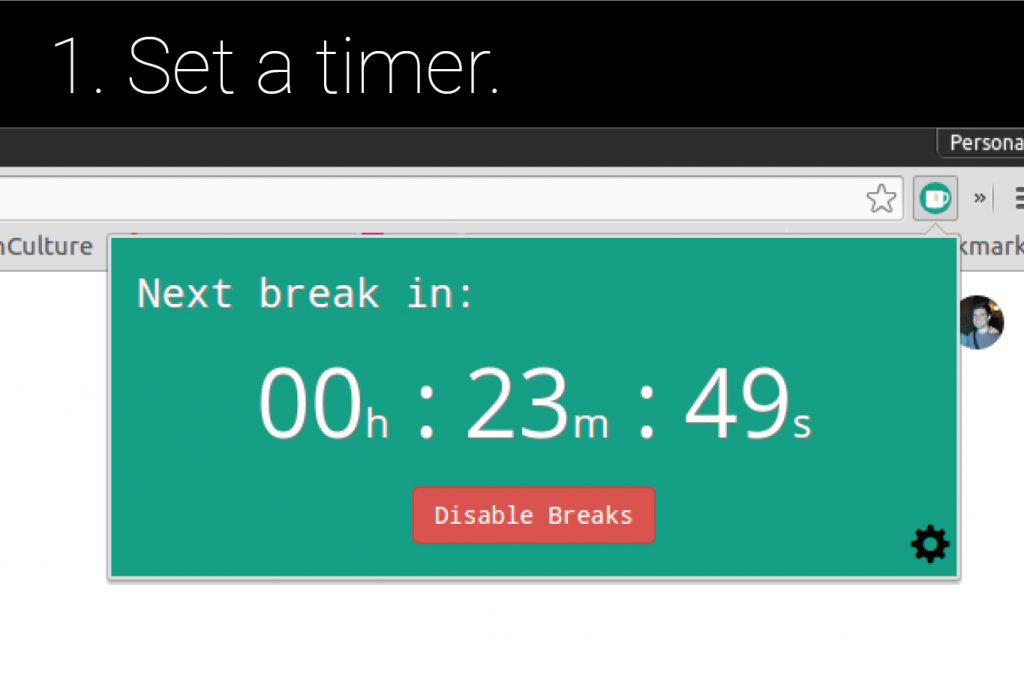 1. Set a timer.
Simply use your smartphone timer/alarm or get hold of a subtle app or Google Chrome plugin, such as Break Timer, to ensure that you are reminded to get active throughout your day. When the timer goes off, go for a walk around your home or simply desk stretch to workout those back muscles.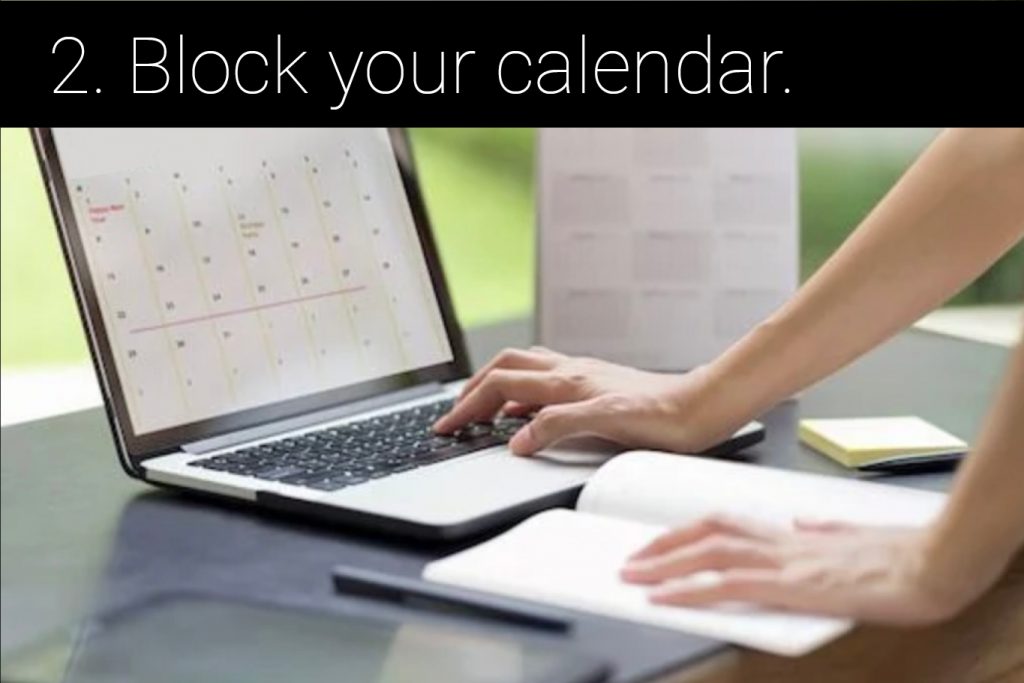 2. Block Your Calendar For Breaks
It's easy to get a quick tea break when you are in the office. When people don't see you at your desk, they come by later. Virtual working can make people feel guilty over taking breaks, as they are concerned the other side might think they are not working hard enough. Block your calendar for lunch and coffee breaks so that people know when you will be away. Then use and enjoy those breaks with family time or light exercise.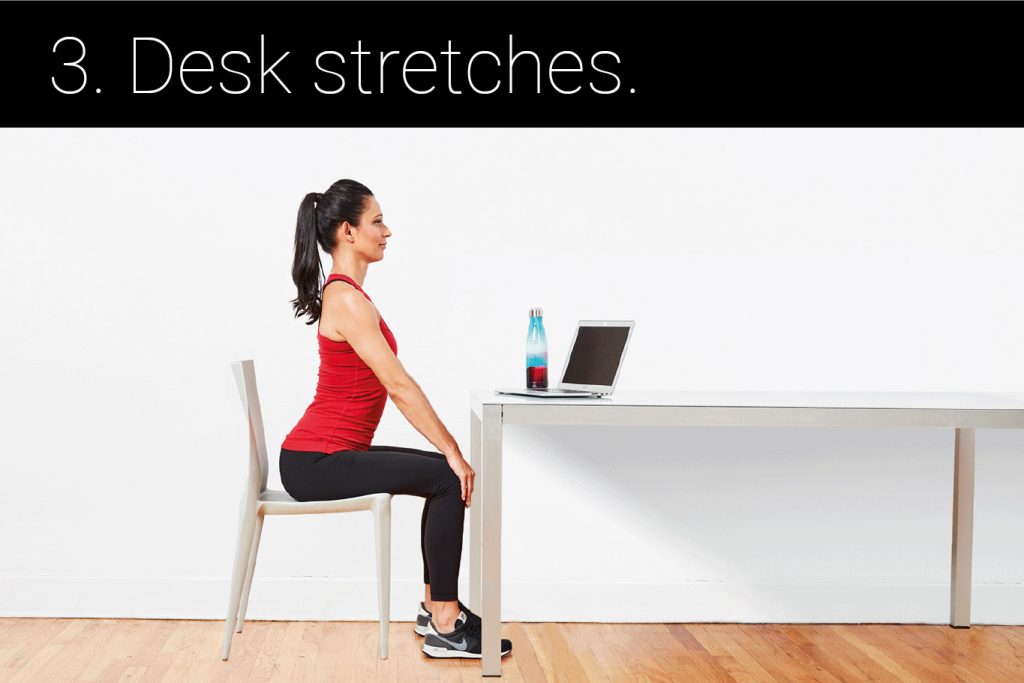 3. Subtle stretches at your desk.
Staying active whilst at work can come in the form of simple exercises, like shoulder raises, neck stretches, leg raises… or go full aerobics and get into these top deskercise moves!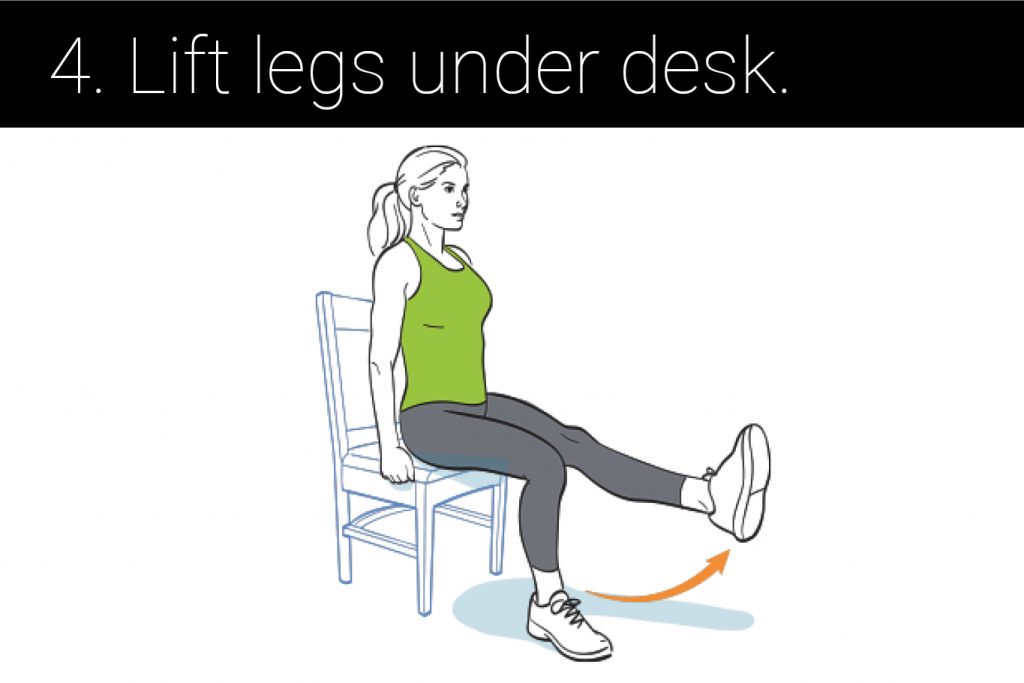 4. Leg lifts under the desk (with ankle weights for maximum effort).
We're all about subtle and easy ways to get moving at your home office – this sneaky one will keep your legs toned without leaving your desk. Strap on leg weights and every hour, do a few reps of leg raises under your desk. And if you don't care who sees you with them on, why not go for a strut around your home or street for an extra push in your daily walk.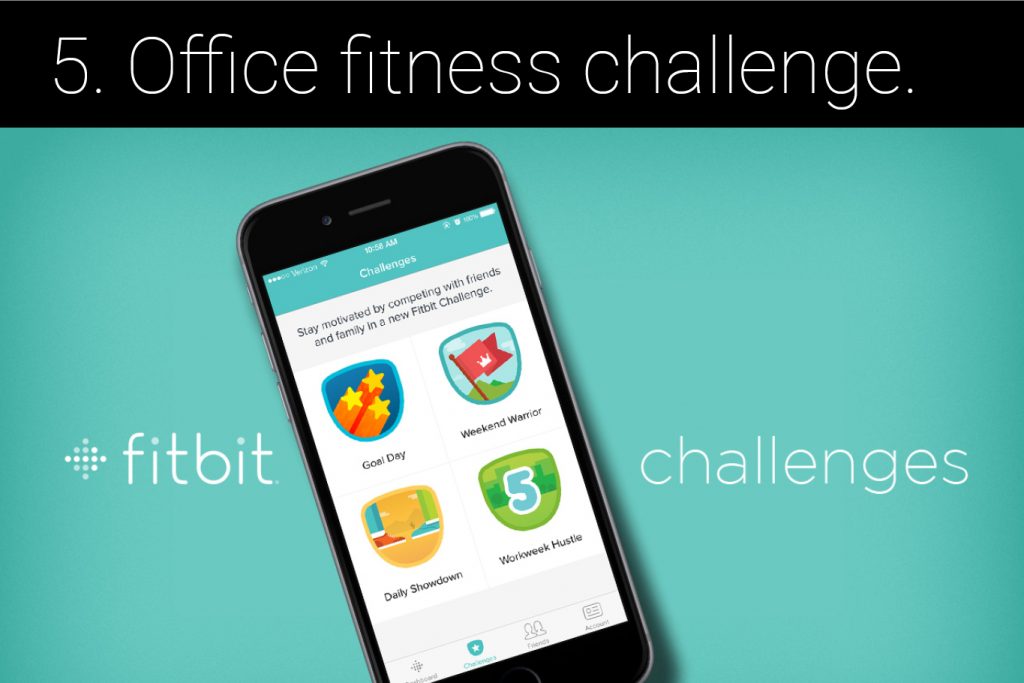 5. Setup an office fitness challenge (and stay connected).
Get your colleagues involved and make it a challenge to be more active at home together. It's always easier to make healthy choices when you're doing it as a group and you have that support network there motivating and encouraging you. This is also a great way to keep in touch with your workmates all while keeping fit and healthy.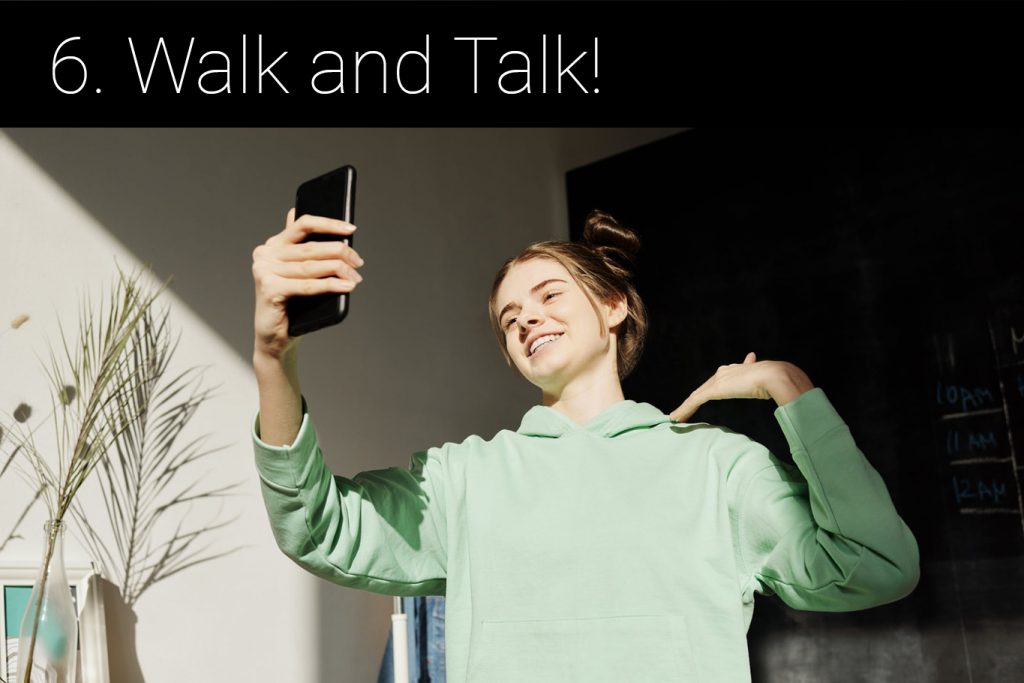 6. Walk & Talk! Have walking meetings (or at least standing meetings)
We all have those meetings that go on for an hour, but could really be wrapped up in 15 minutes. Try setting up a standing meeting – research shows this can be a good way to increase efficiency, making sure things don't drag on unnecessarily, as well as getting you out of your chair.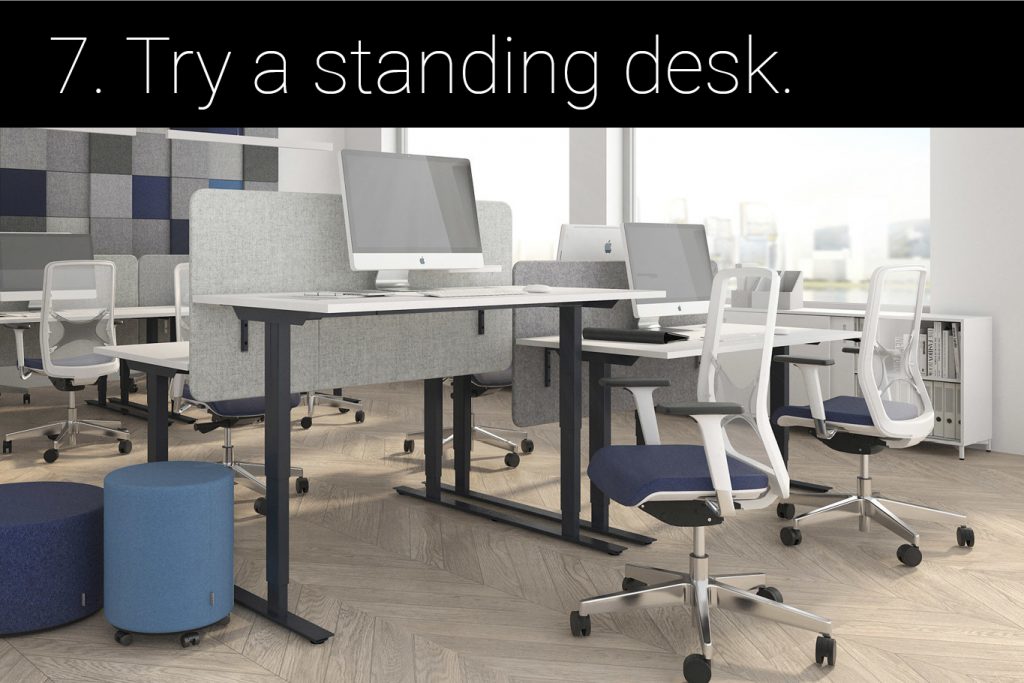 7. Stand up desk, sit/stand desk, adjustable desk
They come with many names but they all do the same thing. Work at your desk while standing and you'll find an improvement in your posture and circulation, which will overall alleviate the effects of sitting. It may take a while to build up to a full day of standing, but even half a day will do you good. Just make sure you have an adjustable desk so it can be altered to a regular desk height when you tire. If you would like to know more, check out our range of features Sit/Stand Desks online via the following link.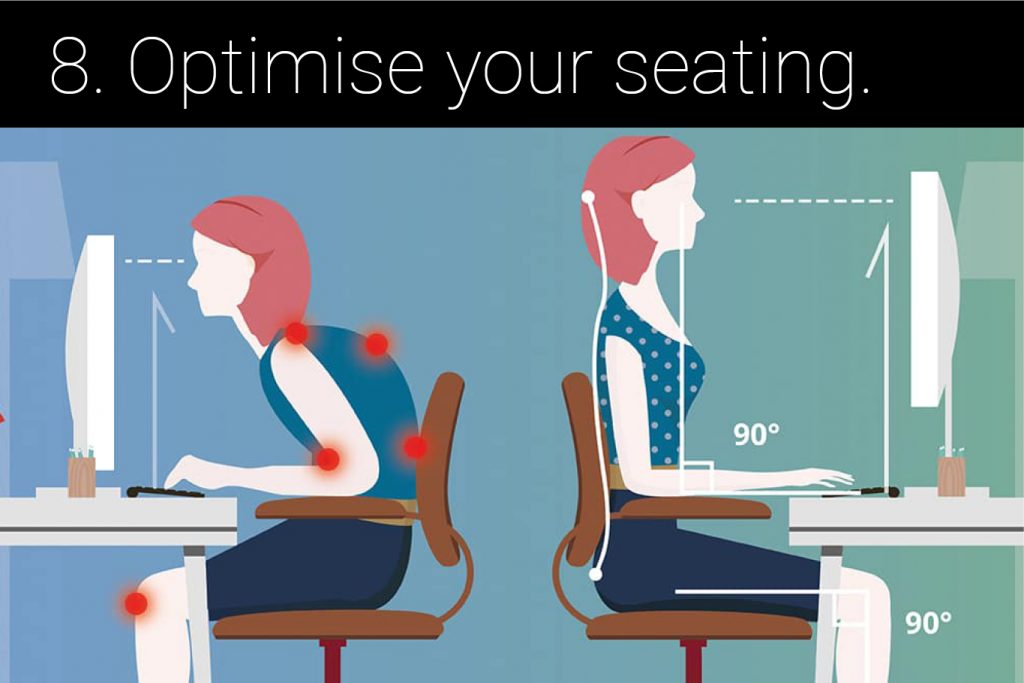 8. Optimise Your Seating Situation
You first want to make sure your desk setup is ergonomically correct for your body. First adjust your chair height so your knees are level with your hips. When resting on your desk, your hands should be at elbow height and your monitor should be an arms-length away from you. Your monitor should also be at eye level so your neck is never tilted up or down (Look into purchasing a monitor stand to ensure this). Finally, we recommend that you use a chair that supports your spinal curves.

Our se:do swivel chair is the ideal home office chair, with its ergonomic versatility, it can be adapted to new users quickly and easily and is ideal for multi-user workstations and open spaces. Add to that a high level of comfort and a distinct design makes se:do a highly regarded team member in every respect. 

Working from home and require a chair? Why not contact us today to see how we could help. Contactless delivery is in place, and we can deliver chairs to those working from home – with drop off available at your front door for convenience.