How to create a collaborative office space in 2019.
When it comes to office design, nothing is more important than ensuring you are staying up to date with the latest office design trends.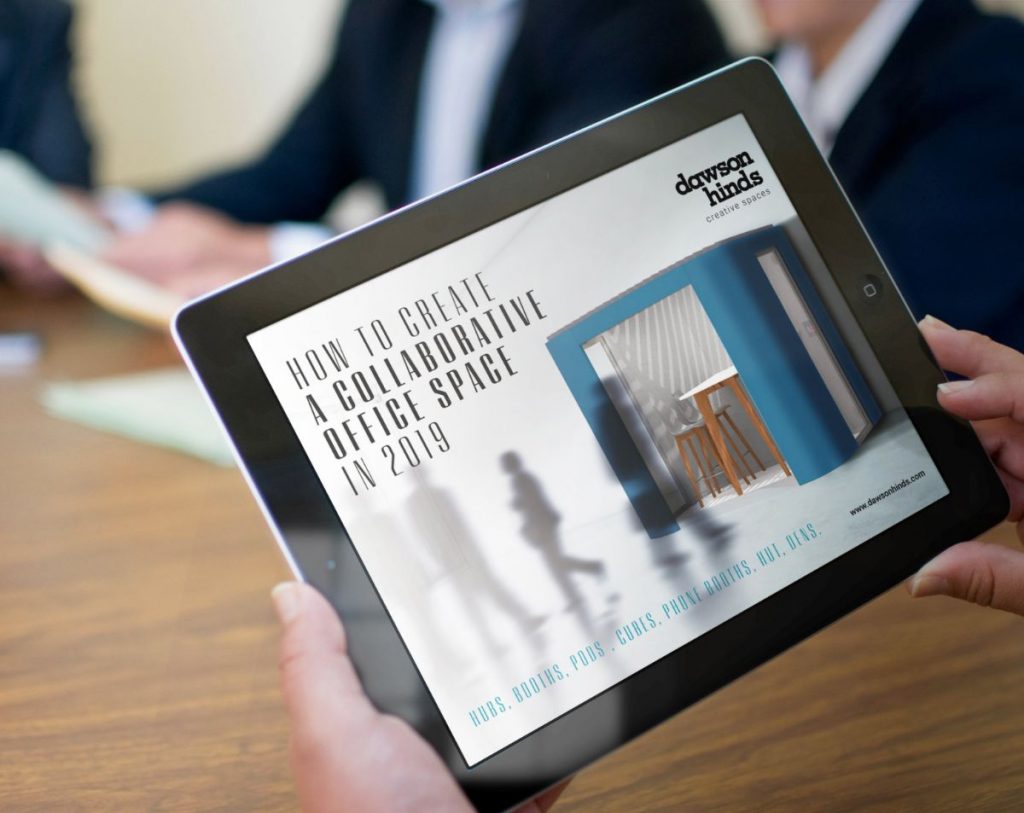 The productivity of your team relies heavily on their experience of the workplace and this is
reflected in the quality of work produced. Each wave of a generation entering the workplace
causes another shift in the demands of your office design. In the ever-changing workspace
environment, it is essential to continuously innovate and our featured collection of pods,
booths, and hubs are the solution.
Featured throughout are some unique products that will enhance your workplace in 2019,
all available with dawsonhinds.com